To start using CJDropshipping, the first thing you must do is connect your Amazon Professional Seller account. You can follow these steps below to complete it.
1. Log in to your Amazon Seller Central and proceed to Settings > User Permissions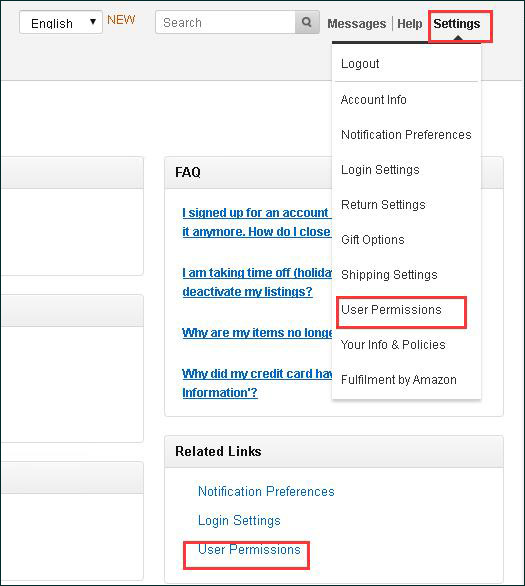 2. On the User Permissions view, click the yellow button 'Authorize a Developer' on the bottom, like on the screenshot below.
If you can't find the 'Authorize a Developer' button according to the above screenshot, then Amazon may have upgraded you to a new design. In this case, please open App Store > Manage Your Apps in the top navigation menu and choose 'Authorize New Developer' there.
3. Enter the following fields values on the opened page, just like on the screenshot below.
Developer's Name – CJDropshipping
Developer Account Number – 531110584921
4. Check 'I agree' checkbox on the next page (confirming that you give us access to your account) and click 'Next'
5. On the next page, you should see your Amazon MWS API credentials – don't close the page, you'll need it later
6. Log in to your CJ account and navigate to 'Authorization' > 'Other Authorizations' > 'Add Stores', choose 'Amazon' as your store type.
7. Specify your Seller Central email in the Amazon Account field, then copy and paste Amazon Seller ID, Marketplace ID and MWS Auth Token from the page on step 5 into the appropriate fields. At last, click 'Authorize' to finish.