A Guidance to TikTok Connection
Date Created: Feb. 17, 2022 10:45:02
Last Edited: Dec. 06, 2023 06:10:40
CJ has been attaching great importance to our customers and keeps upgrading our system. As more platforms are compatible with us, we can provide a better experience for as many of our customers as possible.
As of today (17th, Feb 2022), an agreement has been reached between CJ and Tiktok, upon which we can help customers grow dropshipping business. To this end, this tutorial aims to teach you how to make a connection between TikTok and CJ.
Here are the steps of connection:
1. Click 'Add Store' in Authorization;
2. Select your account type;
3. Log in to your TikTok account;
4. Complete the authorization;
5. Check your store status.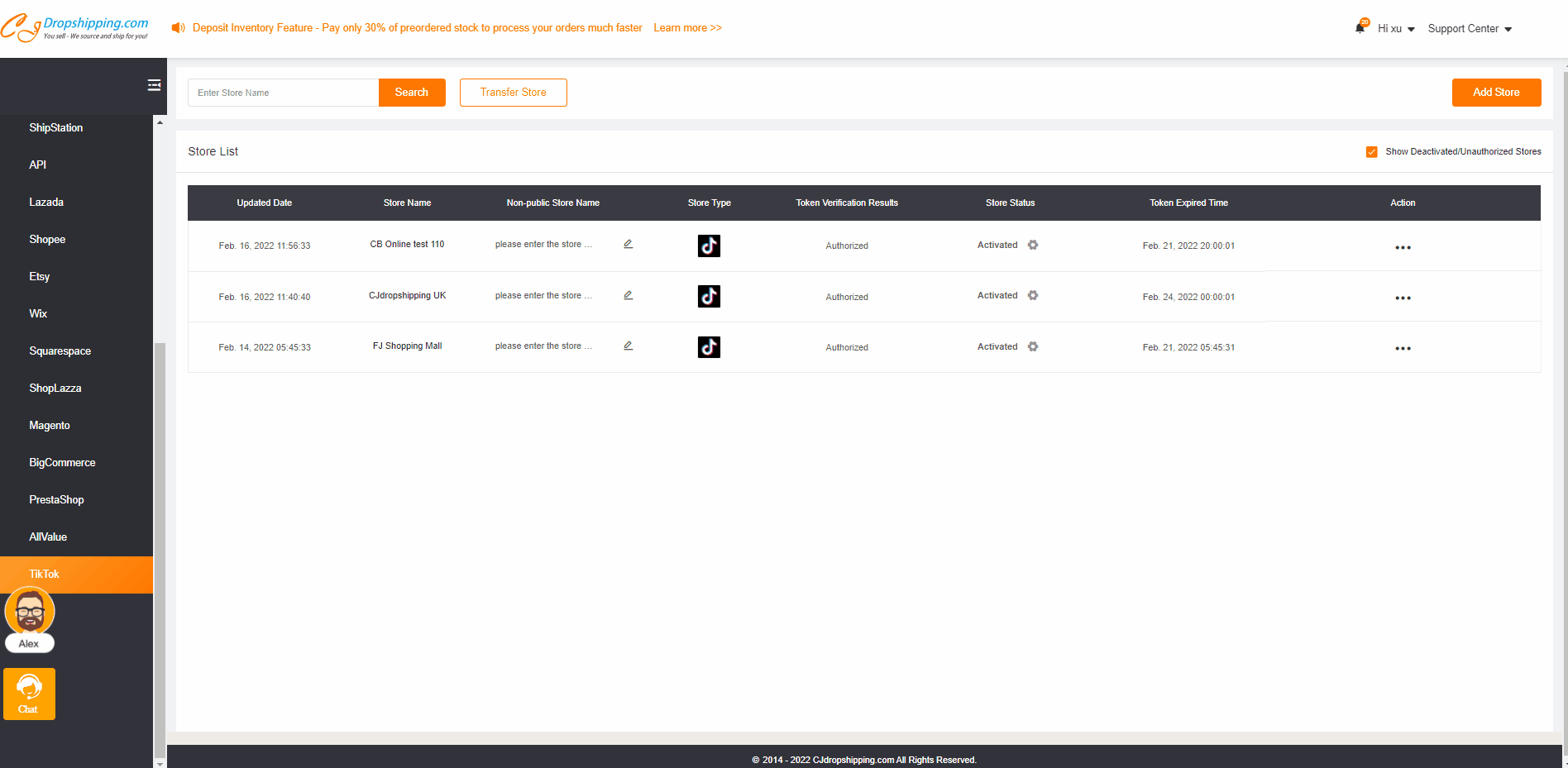 Special note: Please select the Chinese mainland and the HK SAR in the account type option no matter where your business lies.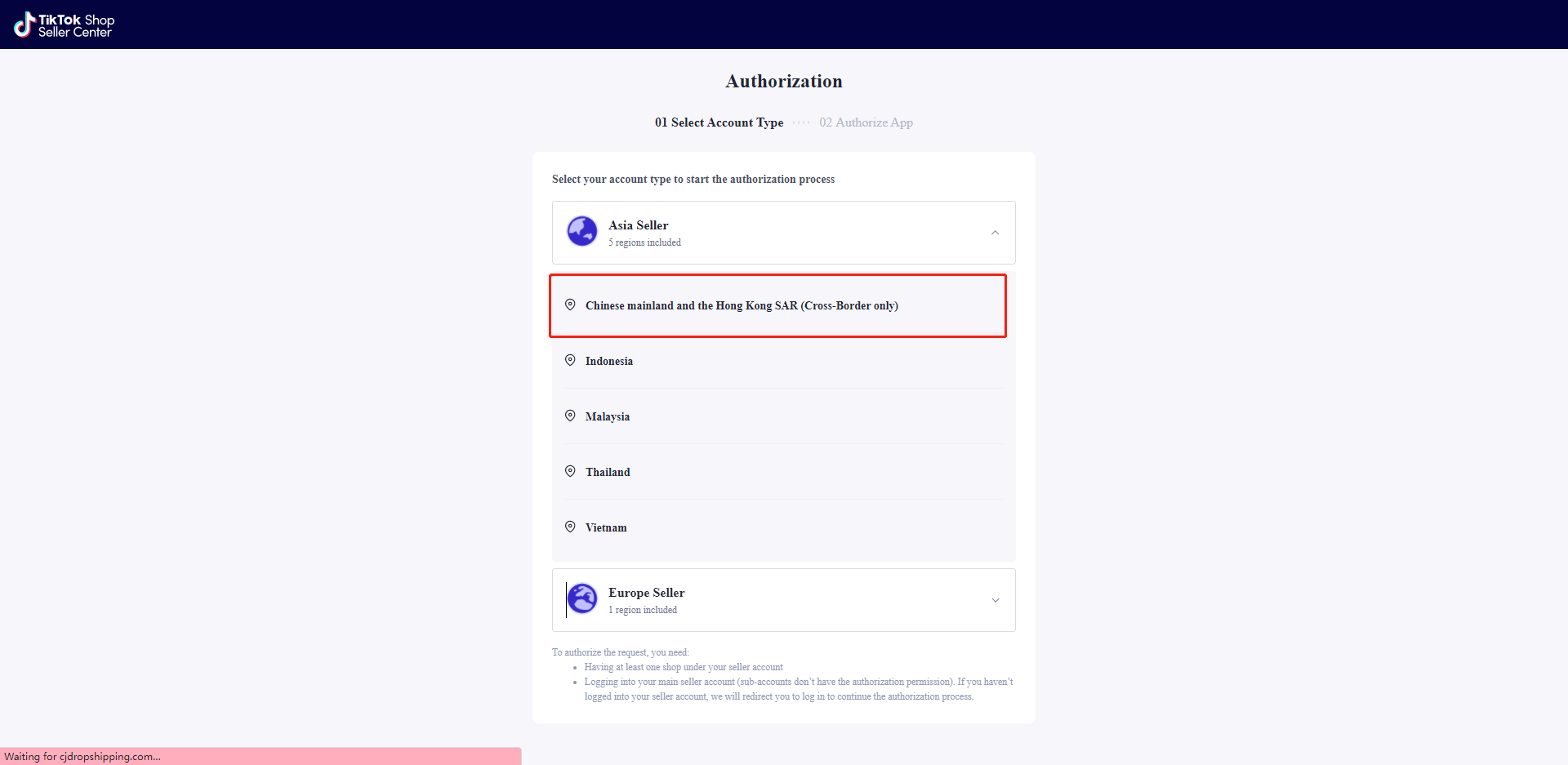 After store connection, you may check your store status to ensure availability.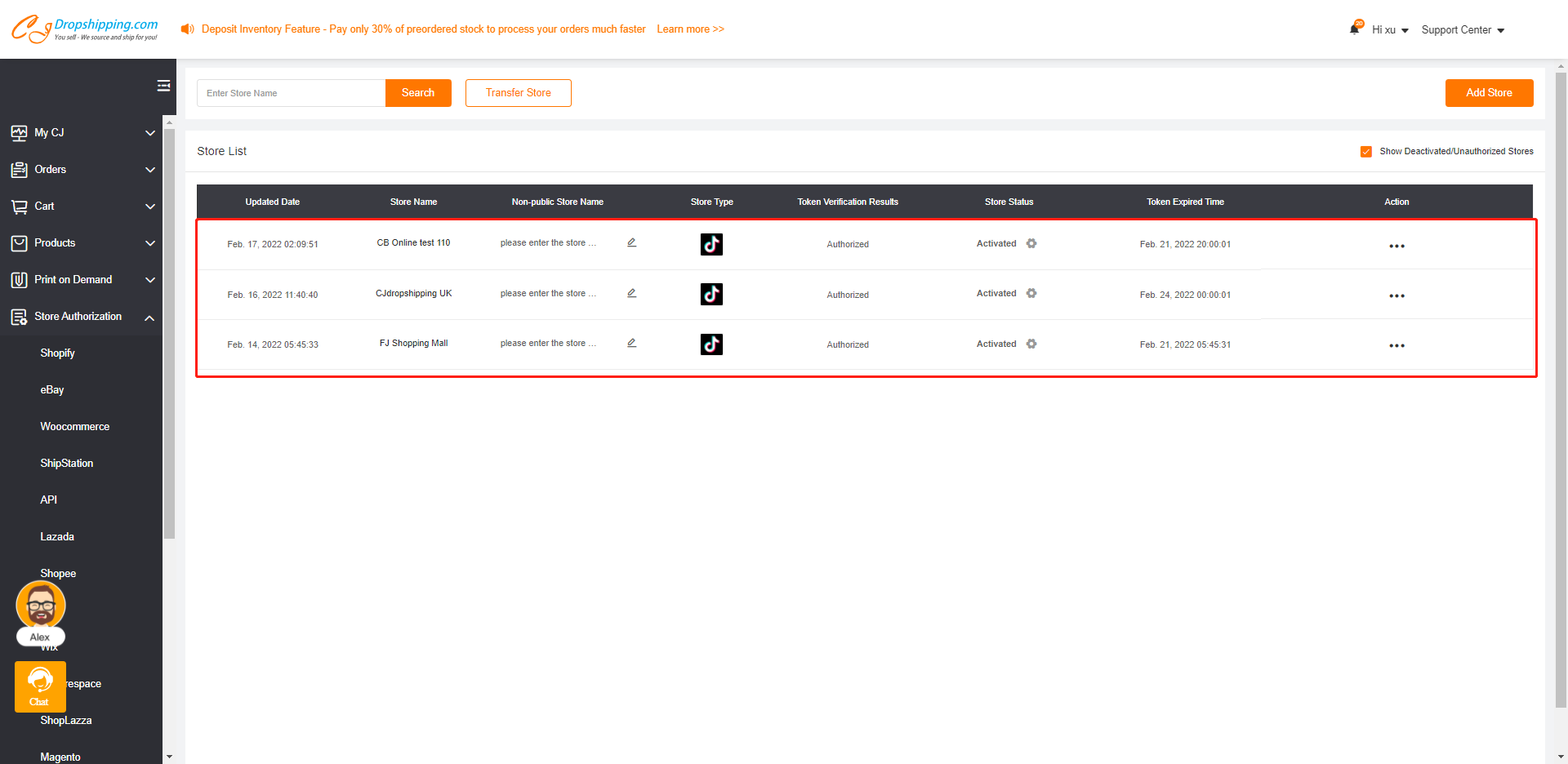 With any uncertainties, please turn to our online agent.